Hi all,
Ever since I got my first scooter, the LML NV that you see in my profile pic, I've fancied a classic Vespa. However, having ridden a fair few, I've not been so impressed with the ride of them. I've always preferring the size and comfort of my LML. The only exception is my Uncle's SS180 with a Polini'd P200 engine in it, but my pockets aren't as deep as his!! I then saw SIP's Glorious Basterd with it's 12 inch GTS wheels and fell in love immediately.
So, I thought, wouldn't it be great to have a scooter with PX size, classic Vespa looks and 12 inch wheels!!
Well, he's how far we've got. As some will know, I work on scooters with my uncle, so massive credit has to be given to his skills. "I think it, he corrects me and builds it" is pretty much how we work!! It's still mid-dry build at the minute, but all of the major hurdles seem to have been overcome now (I say, touching as much wood as possible!!). I'll post more details when it's finished, hopefully in a few months.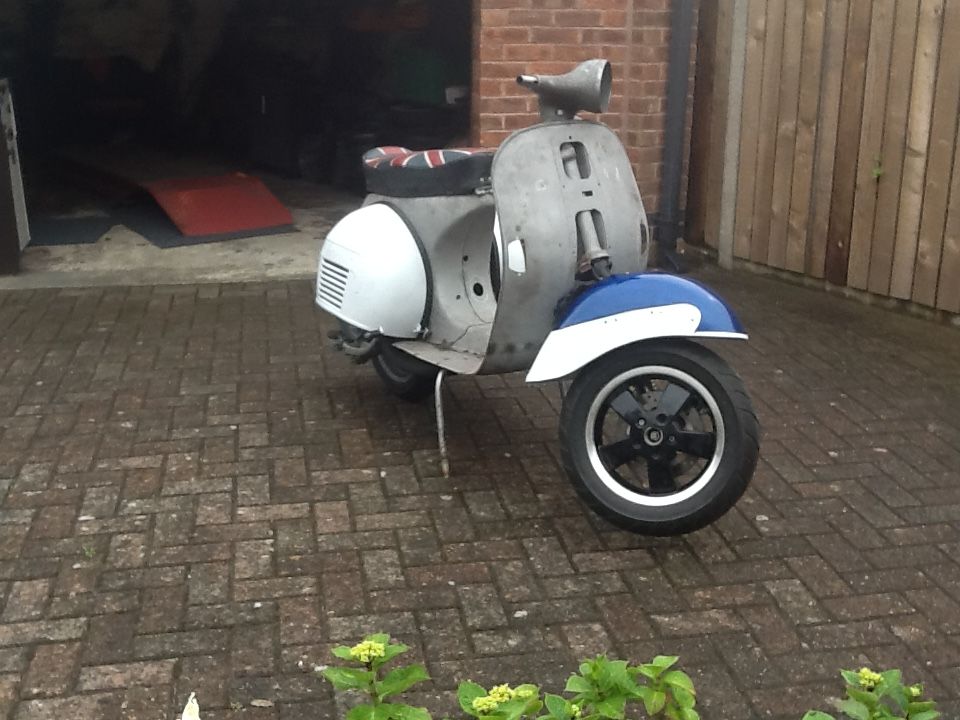 Cheers,
Leigh.